Pouring rain and chilly temperatures (well, it is a bank holiday) has meant a return to jumper dresses. So no outfit post today. Instead I thought I'd share my current makeup loves as I love nosing through what other people are using and loving right now.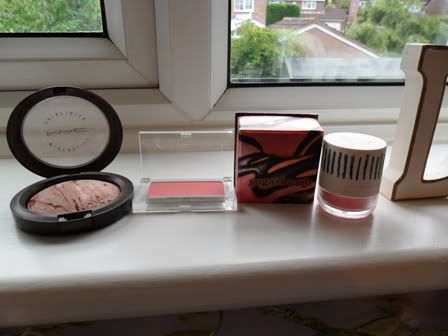 Blushers! No, I don't wear them all at once, but I do tend to wear a different one each day depending on what mood I'm in/how deathly pale I look! I can't remember the shades of them all, but if you want to know I will go seek!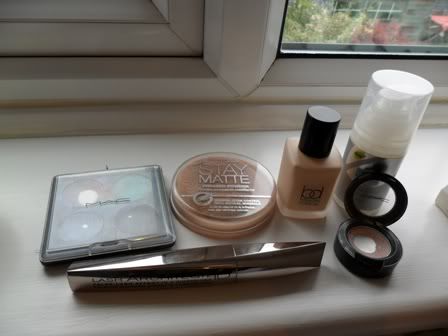 General face/eyes! I'm quite simple. Witch primer keeps my skin tamed. Barbara
Daly
for
Tesco
foundation, of which I have a love/hate relationship with. Love that it's pale enough for my skin and affordable, hate the smell and coverage.
Rimmel
powder. MAC
Phloof
and custom palette that is begging to be filled.
L'Oreal
Lash
Architech
4D Mascara. I only bought the Mascara Saturday, after ignoring all twitter advice and getting distracted by a
shiney
silver tube and special offer price.
Sometimes impulse buys are good. I'm pleased.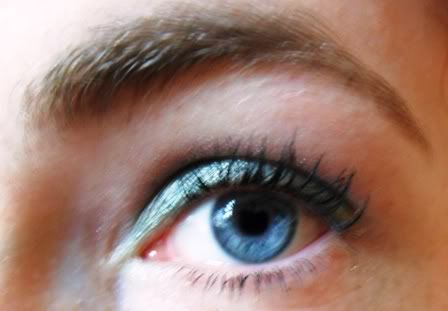 One coat. Score.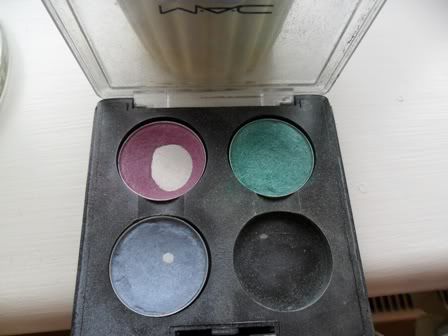 Oh..and this is what lives in my palette; stars n rockets,
aquadisiac
, fade. I love how having a fringe has led to a return in bolder eye makeup!
What are you loving right now? Any other super pale girls got any foundation help?
xxx