Another quick outfit post, I'm going back in to work today and I'm trying to conserve brain power.
Finally managed to get myself to wear these trousers again...pants photos I'm afraid, my camera batteries were dying and I had no backup!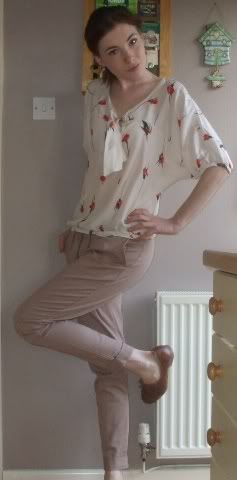 Oh hi there, I'm full of cold and cough and germs and woe, please pity me
If I pull this face enough, I'm hoping someone will make me a cup of tea.
Happy Friday xxx