Happy Monday guys,
second post today (
check below for the important one
!)
Here's a quick round-up of what I wore over the weekend, sub-standard photos and all!
Saturday:
A
Primark
dress purchased when I went on my shopping trip with Mum and semi-forgotten about. Our house is warm, hence the lack of layers, when I went out a cardigan and jacket was added!
This dress will no doubt be everywhere in a few weeks but I couldn't resist the sweet print.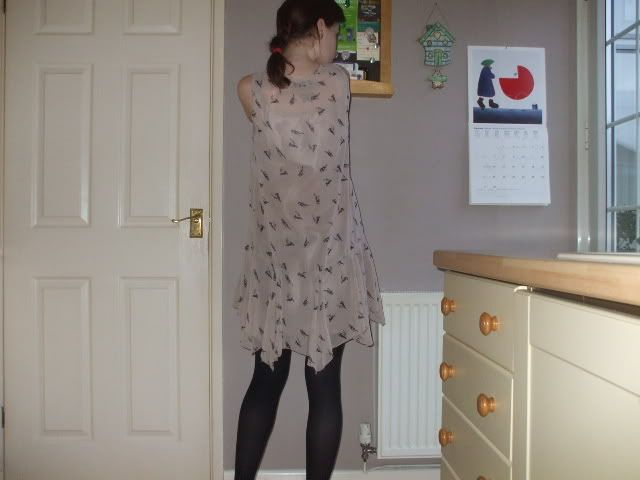 Oh hey there no makeup (= tired face). I love how the dress is longer at the back than the front.
Sunday:
Like I said yesterday, I wore nothing of interest, just some old re-found river island jeans that would be perfect if they were a couple of inches longer. And a tee given to me by a friend.
Ohh
and Go Go Philip Necklace.

I hate my thighs, hence the utterly random pose and my usual distaste for trousers!
What does your weekend style look like?
((there may be a lack of outfit posts this week, shame eh?! dad's off work and looks at me like I've grown two heads when I try and do anything blog photo related...upside...we're hitting up
Matalan
on Thursday!))
xx