Hello! I hope everyone has had a truly fabulous weekend! Thank you to all of you who've entered my giveaways, if you haven't...DO IT!
(
here
,
here
and
here
)
It's been a chilled weekend here, I still don't feel 100% well, although MY VOICE IS BACK! After six days of whispering, I'm now doing everyones head in. It's great!
I've enjoyed dressing down this weekend, it's great to have a distinction between work wear and non-work wear; something I've never had before as previous jobs have always involved uniform (I still have my sexy Tesco number).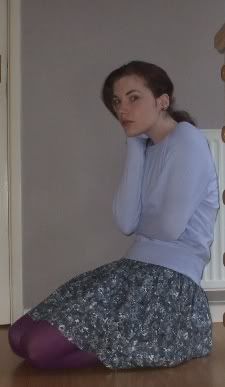 Yesterday was a floral skirt from Sainsburys, Purple tights and New Look jersey jumper. Perfect for a day spent mooching around town with Mum.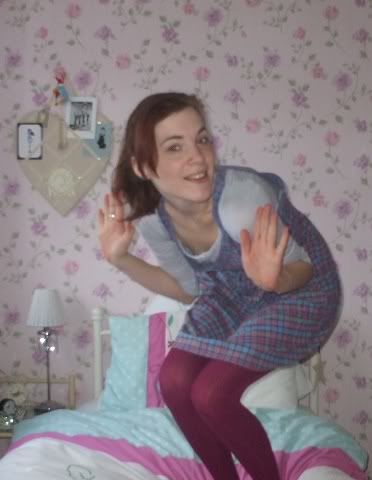 Today involved a super old Topshop dress combined with some hyper-activity this morning.
Someone asked to see some more of my bedroom the other day, so here are a couple of photos of my favourite bits...
Tomorrow is my Grandad's birthday and I have some baking planned, so stay tuned for some recipe posts.
xxx