A few weeks ago I was tagged by the lovely
lady bug says
to take part in "post it on" by
clothing at tesco
On Friday a parcel turned up for me, from tesco and inside was
this amazing skirt
.
I chose this skirt because I see it as a really versatile piece, with the ability to be dressed up or down.
Today I met my lovely Becca in town and decided to give the skirt its first airing; worn with a black top and chunky boots.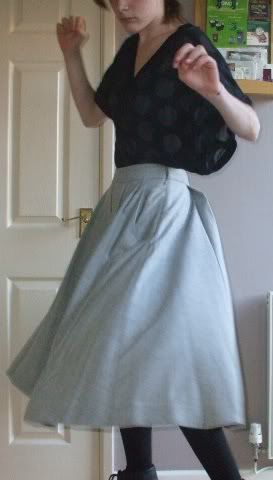 The cut and drape of this skirt is just amazing. It's quite heavy, but so much as to restrict movement.
As you can see, it's also perfect for twirling in.
I can't wait to style it in more ways. Expect to see a LOT more of this skirt on the blog!
Thank you so much to lady bug and tesco!
Happy Monday one and all
xxx