Just a simple outfit today,
£5 dress from Primark and a cheap black tee + tights.
The ruffles on this dress make me feel super girly, which is never a bad thing.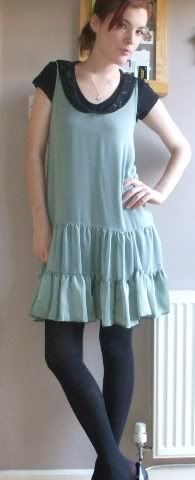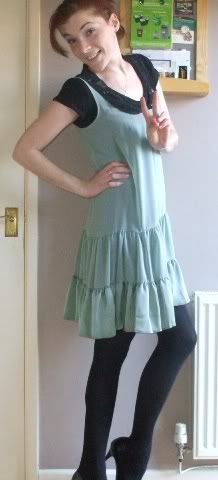 And another week draws to a close. It's been a testing one this end, and I was to extend a massive thank you to all of you for helping me through it.
What's on your agenda today? I kickstarted mine with some post breakfast yoga (aided by the cat) and shall be catching up with a friend later.
xxx