So a couple of weeks ago I posted a picture of a product and left you guessing as to what it was. Today I am revealing all...
Introducing The Bluebeards Revenge.
Originally aimed at men, the brains behind The Bluebeards Revenge discovered that it was actually women behind their bumper sales.
This is a shaving cream that claims to reduce stubble by 40% over the course of 60 days. It was first thought that women were purchasing this for their husbands but it has since been discovered that actually, they want in on the action and have stubble free legs and underarms for longer too.
The magic ingredient of this cream is Decelerine which targets hair follicle growth and weakens new hair formation. As well as inhibiting growth it is also shown to have a soothing and moisturising effect on skin.
The company use totally recyclable packaging and is suitable for vegetarians as well as been paraben free. A percentage of every sale goes to charity supporting injured fire fighers.
I was sent a tub of this to review, having worked with Nick on the blog before (wickedelic lingerie).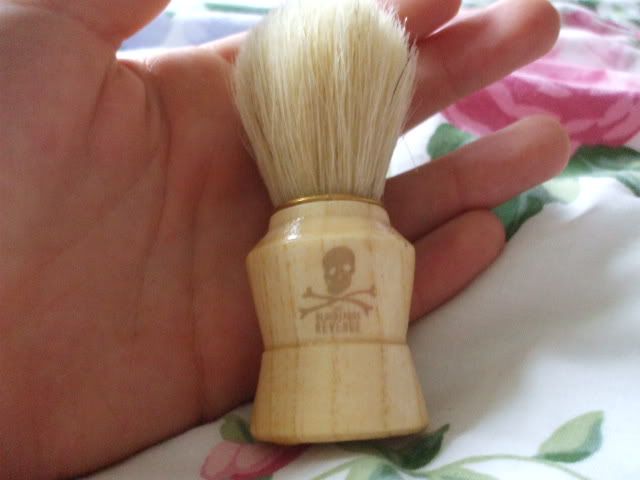 If I'm 100% honest, I was incredibly sceptical. I hate shaving my legs (yet I'm not organised to remember to book regular waxing sessions) and something that could reduce the amount of re-growth really did seem too good to be true. However I was prepared to give it a go...and I'm honestly glad I did.
From the first shave my legs were smoother than they had been in a long time, and re-growth seemed to be about 50% slower than before.
I've used it several times since then and I remain impressed! I can really see why so many ladies are jumping on to this product.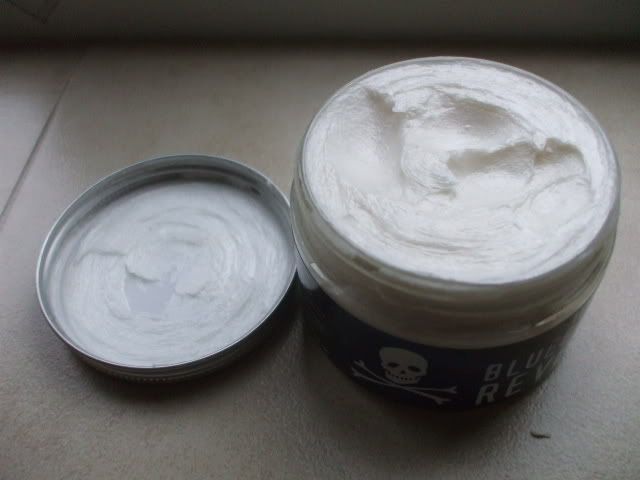 The cream itself is lovely. It has a smell like old fashioned soap (you know, the white powdery bars!) and a lovely iridescent sheen to it.
You only need to tinyest amount, about the size of a small almond, and it lathers up suprisingly well; better than many cheaper shaving foams I have used.
A tub will cost you £14.99 from
here
which might seem pricey but should last you at least 5 months (as you'll be needing to shave less frequently and you use such a small amount!) You also get a free shaving brush with all orders, which you can use to apply the cream, although personally I go the messy route and use my hands!
For more information on Bluebeards Revenge and to learn more about it you can check out the
website
So, that was a bit of an epic post for a wet and miserable (AND COLD) Tuesday. I hope everyone's week has got off to a good start. We have cold germs in the house and I am doing my very best to avoid them!
Outfit today is my trust floral harems from Matalan and a loose fit tee from Uniqlo (plus several other additions as the day has progressed!)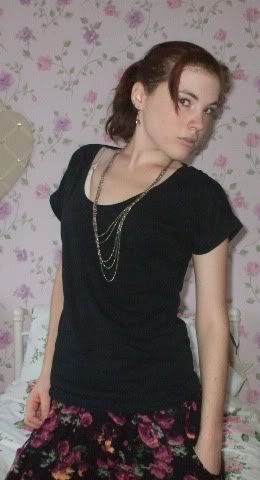 xxx