Today's outfit was hastily thrown on after a fit of
"nothing looks right, or feels right or blaaaaaaah" and a mini tantrum.
Don't you just love those days? Where nothing fits the bill and you find your self wishing you could just burn everything and start afresh?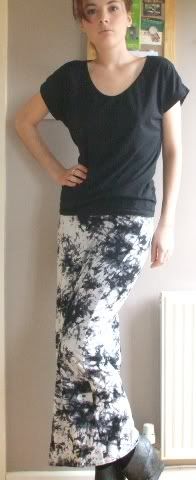 The skirt and boots are from New Look and the top is from Uniqlo.
What do you do, or wear on days like these?
I also have a little (big) announcement from Matalan, they have just launched their first blog:
"The blog will feature fashion tips and trend advice, plus competitions, exclusive offers, and behind the scenes sneak-peeks at events and fashion shoots. Every Friday we will also be hosting a guest blogger, and for the next few months we have Emma Campbell from
http://whatemmadid.com
writing for us once a week!"
You can check out the blog
HERE
I'd love to hear what you think.
xxx