Hello! Welcome to the end of another week, and, eek, almost the end of another month! I hope it's been a good one and you have a fun filled weekend ahead.
The weather here can't make up its mind and we seem to have a rainy, cold day followed by a super sunny one (like today). That means yesterday was foul and cold and dark, and so my outfit was purely comfortable; all style went out of the window, I'm only blogging to shame myself!
Today I feel much brighter and couldn't resist wearing my second pair of £1 tights, I'm so bad, I went and picked up duplicates in each colour yesterday as I love them so much, as well as the ring pictured below; also £1!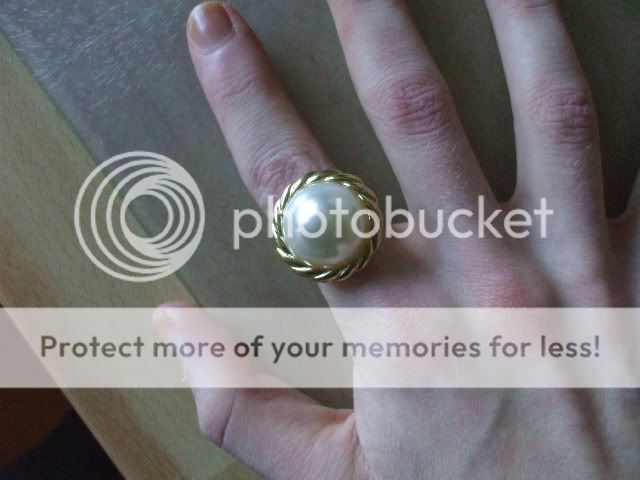 By popular (seemingly really popular!) demand, here is the recipe I used for my muffins...
Lemon Poppyseed Muffins
I had intended to use a recipe shared by a friend but realised it required oil, which I didn't have!
I'm not sure how much I'll be posting outfits next week, if at all, as my Dad has the week off work and it is far more awkward to get photos, but I'll still be blogging and might find a way to get some pics in my room...it's been moved around so my old photo taking spot is gone!
xxx